Match Report
Loughborough travelled to Dillingham Park for the first official match of the season for Ampthill. The dry weather over most of the off season has left the pitch looking more like the Serengeti than mid Bedfordshire!
Both teams were determined from the off and determined to make their mark. Loughborough showing their speed on the outside when given the chance, but Ampthill simply denied them the chance time after time playing a physical game and utilising their strength to punch through time after time. Loughborough responded admirably with a run of tries to ensure their bonus point but just didn't seem to be able to 'click' this game.
Final result: 43-34 in Ampthill's favour.
20180901 Ampthill 1st XV Vs Loughborough #3819
Ampthill Host Lougborough at Dillingham Park as Opening Game of 2018/19
20180901 Ampthill 1st XV Vs Loughborough #3820
Ampthill Host Lougborough at Dillingham Park as Opening Game of 2018/19
20180901 Ampthill 1st XV Vs Loughborough #3825
Ampthill Host Lougborough at Dillingham Park as Opening Game of 2018/19
20180901 Ampthill 1st XV Vs Loughborough #3829
Ampthill Host Lougborough at Dillingham Park as Opening Game of 2018/19
20180901 Ampthill 1st XV Vs Loughborough #3837
Ampthill Host Lougborough at Dillingham Park as Opening Game of 2018/19
20180901 Ampthill 1st XV Vs Loughborough #3840
Ampthill Host Lougborough at Dillingham Park as Opening Game of 2018/19
20180901 Ampthill 1st XV Vs Loughborough #3846
Ampthill Host Lougborough at Dillingham Park as Opening Game of 2018/19
20180901 Ampthill 1st XV Vs Loughborough #3849
Ampthill Host Lougborough at Dillingham Park as Opening Game of 2018/19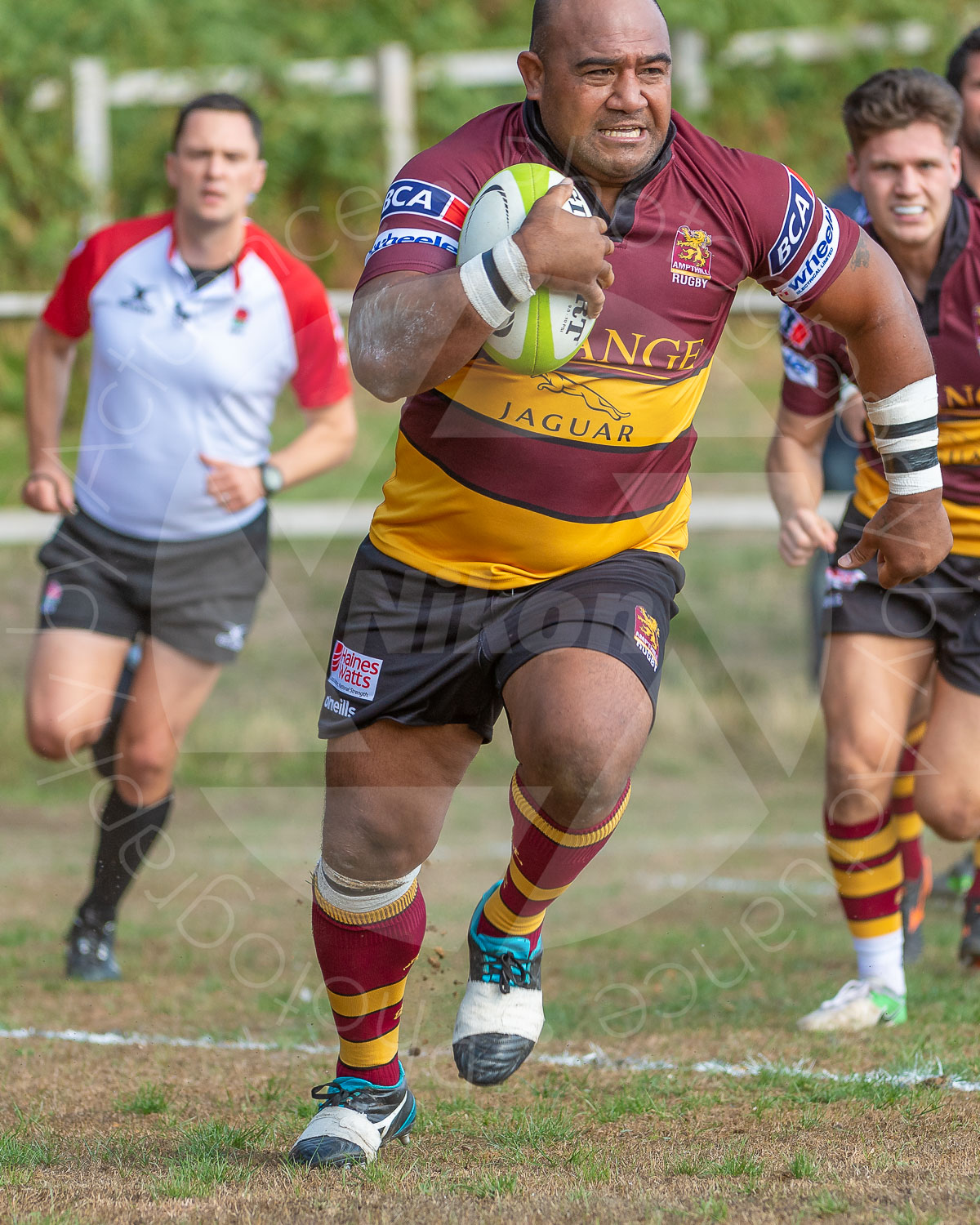 20180901 Ampthill 1st XV Vs Loughborough #3851
Ampthill Host Lougborough at Dillingham Park as Opening Game of 2018/19
20180901 Ampthill 1st XV Vs Loughborough #3859
Ampthill Host Lougborough at Dillingham Park as Opening Game of 2018/19
20180901 Ampthill 1st XV Vs Loughborough #3869
Ampthill Host Lougborough at Dillingham Park as Opening Game of 2018/19
20180901 Ampthill 1st XV Vs Loughborough #3871
Ampthill Host Lougborough at Dillingham Park as Opening Game of 2018/19
20180901 Ampthill 1st XV Vs Loughborough #3875
Ampthill Host Lougborough at Dillingham Park as Opening Game of 2018/19
20180901 Ampthill 1st XV Vs Loughborough #3887
Ampthill Host Lougborough at Dillingham Park as Opening Game of 2018/19
20180901 Ampthill 1st XV Vs Loughborough #3889
Ampthill Host Lougborough at Dillingham Park as Opening Game of 2018/19
20180901 Ampthill 1st XV Vs Loughborough #3892
Ampthill Host Lougborough at Dillingham Park as Opening Game of 2018/19
20180901 Ampthill 1st XV Vs Loughborough #3895
Ampthill Host Lougborough at Dillingham Park as Opening Game of 2018/19
20180901 Ampthill 1st XV Vs Loughborough #3900
Ampthill Host Lougborough at Dillingham Park as Opening Game of 2018/19
20180901 Ampthill 1st XV Vs Loughborough #3906
Ampthill Host Lougborough at Dillingham Park as Opening Game of 2018/19
20180901 Ampthill 1st XV Vs Loughborough #3914
Ampthill Host Lougborough at Dillingham Park as Opening Game of 2018/19
20180901 Ampthill 1st XV Vs Loughborough #3917
Ampthill Host Lougborough at Dillingham Park as Opening Game of 2018/19
20180901 Ampthill 1st XV Vs Loughborough #3918
Ampthill Host Lougborough at Dillingham Park as Opening Game of 2018/19
20180901 Ampthill 1st XV Vs Loughborough #3920
Ampthill Host Lougborough at Dillingham Park as Opening Game of 2018/19
20180901 Ampthill 1st XV Vs Loughborough #3923
Ampthill Host Lougborough at Dillingham Park as Opening Game of 2018/19
20180901 Ampthill 1st XV Vs Loughborough #3966
Ampthill Host Lougborough at Dillingham Park as Opening Game of 2018/19
20180901 Ampthill 1st XV Vs Loughborough #3977
Ampthill Host Lougborough at Dillingham Park as Opening Game of 2018/19
20180901 Ampthill 1st XV Vs Loughborough #3980
Ampthill Host Lougborough at Dillingham Park as Opening Game of 2018/19
20180901 Ampthill 1st XV Vs Loughborough #3982
Ampthill Host Lougborough at Dillingham Park as Opening Game of 2018/19
20180901 Ampthill 1st XV Vs Loughborough #3990
Ampthill Host Lougborough at Dillingham Park as Opening Game of 2018/19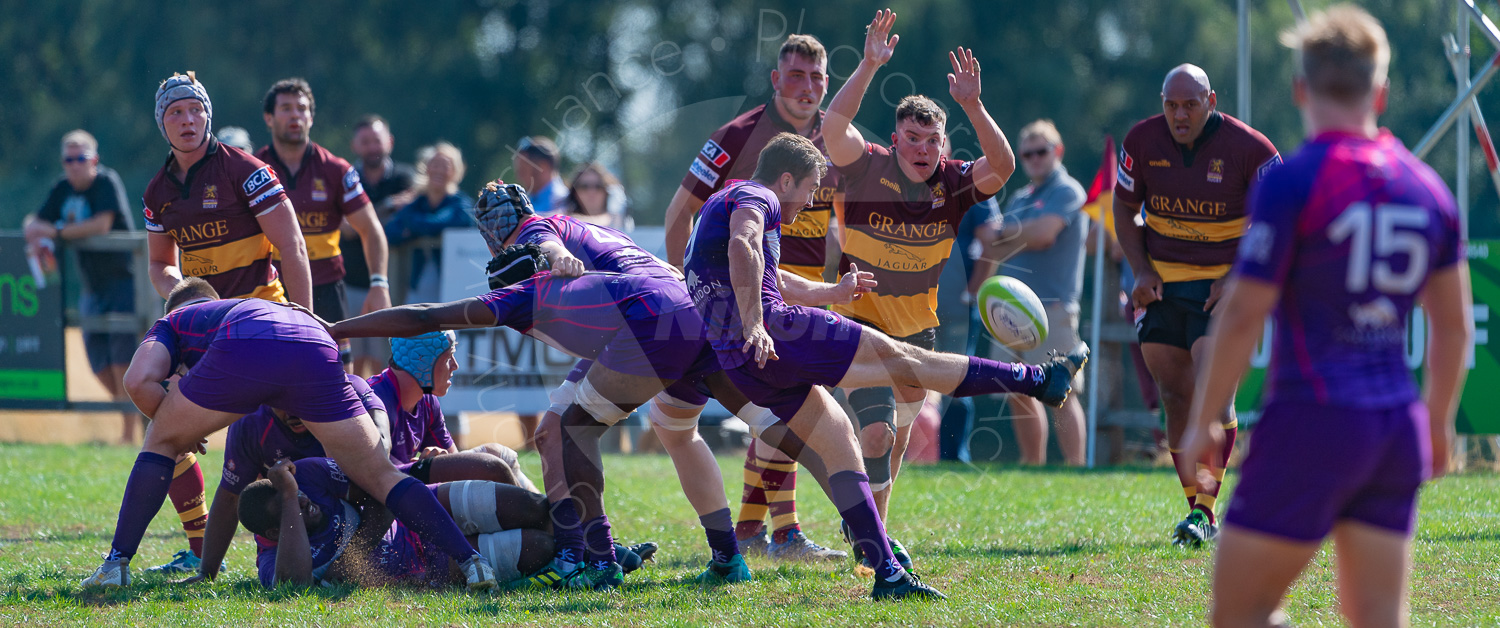 20180901 Ampthill 1st XV Vs Loughborough #4017
Ampthill Host Lougborough at Dillingham Park as Opening Game of 2018/19
20180901 Ampthill 1st XV Vs Loughborough #4022
Ampthill Host Lougborough at Dillingham Park as Opening Game of 2018/19
20180901 Ampthill 1st XV Vs Loughborough #4029
Ampthill Host Lougborough at Dillingham Park as Opening Game of 2018/19
20180901 Ampthill 1st XV Vs Loughborough #4033
Ampthill Host Lougborough at Dillingham Park as Opening Game of 2018/19
20180901 Ampthill 1st XV Vs Loughborough #4035
Ampthill Host Lougborough at Dillingham Park as Opening Game of 2018/19
20180901 Ampthill 1st XV Vs Loughborough #4037
Ampthill Host Lougborough at Dillingham Park as Opening Game of 2018/19
20180901 Ampthill 1st XV Vs Loughborough #4042
Ampthill Host Lougborough at Dillingham Park as Opening Game of 2018/19
20180901 Ampthill 1st XV Vs Loughborough #4046
Ampthill Host Lougborough at Dillingham Park as Opening Game of 2018/19
20180901 Ampthill 1st XV Vs Loughborough #4059
Ampthill Host Lougborough at Dillingham Park as Opening Game of 2018/19
20180901 Ampthill 1st XV Vs Loughborough #4065
Ampthill Host Lougborough at Dillingham Park as Opening Game of 2018/19
20180901 Ampthill 1st XV Vs Loughborough #4070
Ampthill Host Lougborough at Dillingham Park as Opening Game of 2018/19
20180901 Ampthill 1st XV Vs Loughborough #4071
Ampthill Host Lougborough at Dillingham Park as Opening Game of 2018/19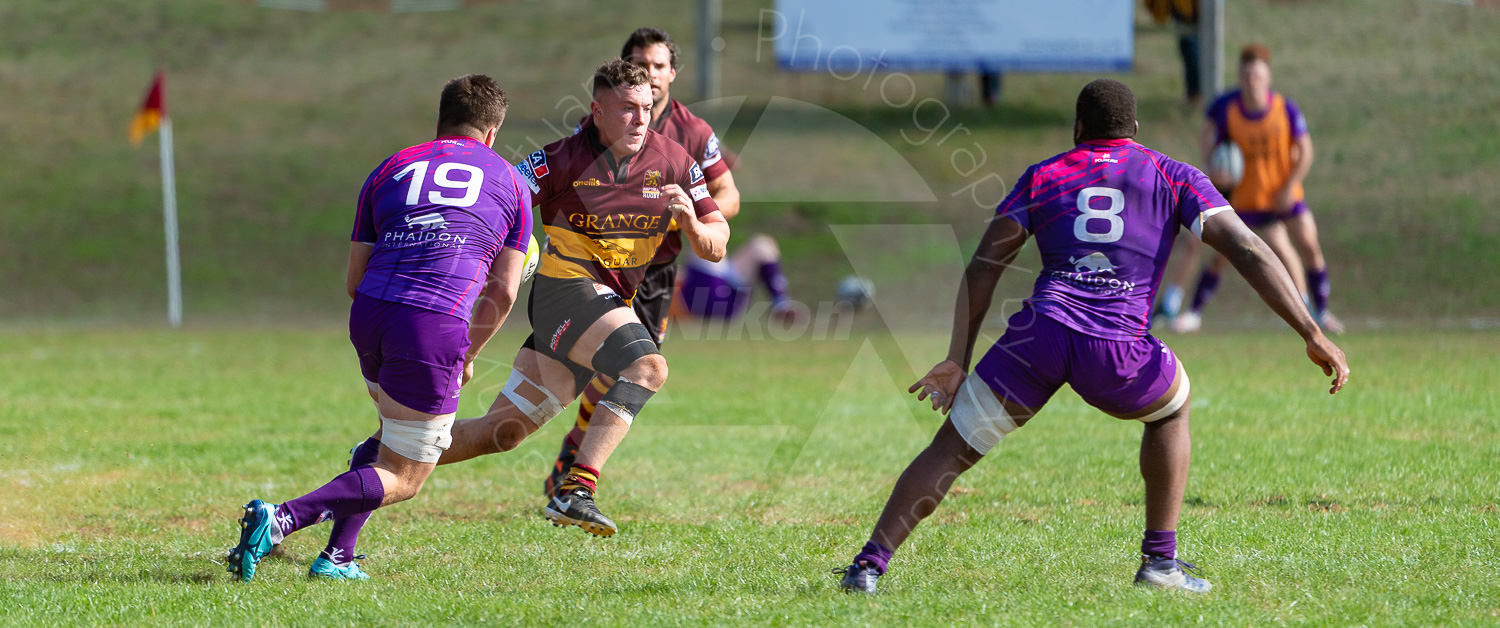 20180901 Ampthill 1st XV Vs Loughborough #4074
Ampthill Host Lougborough at Dillingham Park as Opening Game of 2018/19
20180901 Ampthill 1st XV Vs Loughborough #4082
Ampthill Host Lougborough at Dillingham Park as Opening Game of 2018/19
20180901 Ampthill 1st XV Vs Loughborough #4088
Ampthill Host Lougborough at Dillingham Park as Opening Game of 2018/19
20180901 Ampthill 1st XV Vs Loughborough #4093
Ampthill Host Lougborough at Dillingham Park as Opening Game of 2018/19
20180901 Ampthill 1st XV Vs Loughborough #4095
Ampthill Host Lougborough at Dillingham Park as Opening Game of 2018/19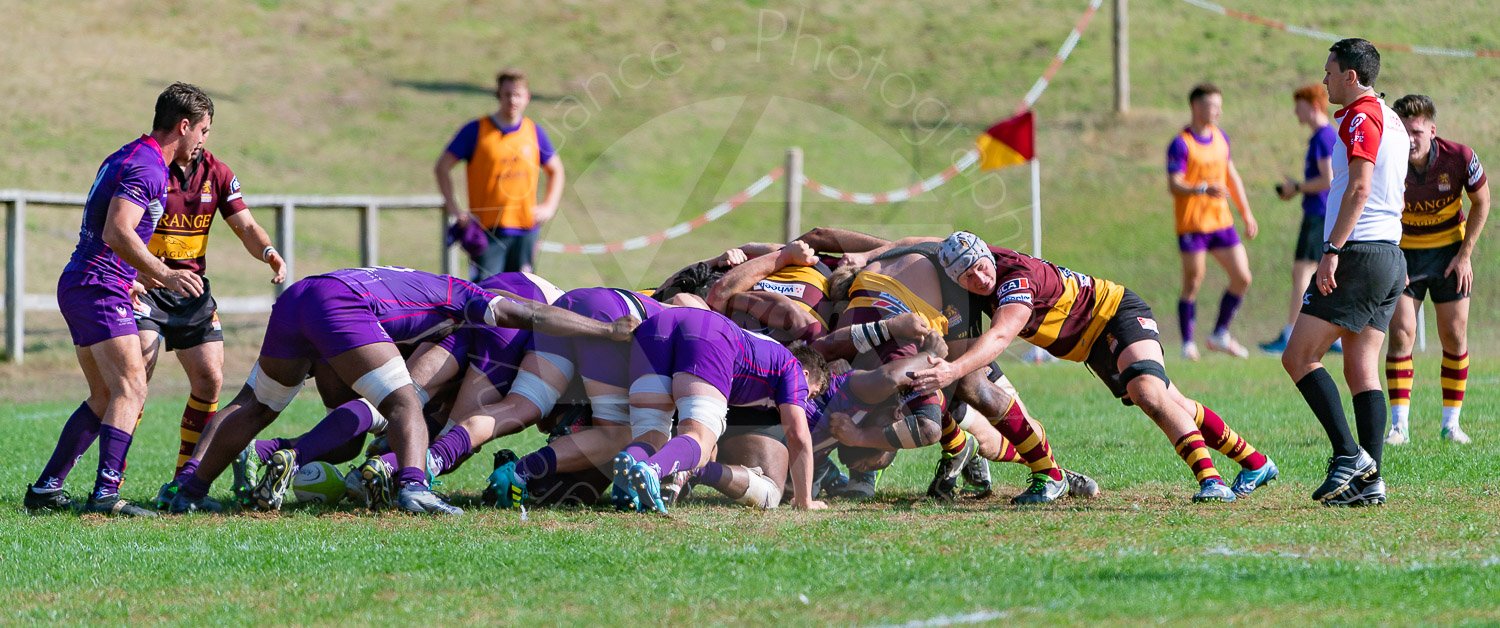 20180901 Ampthill 1st XV Vs Loughborough #4098
Ampthill Host Lougborough at Dillingham Park as Opening Game of 2018/19
20180901 Ampthill 1st XV Vs Loughborough #4114
Ampthill Host Lougborough at Dillingham Park as Opening Game of 2018/19
20180901 Ampthill 1st XV Vs Loughborough #4116
Ampthill Host Lougborough at Dillingham Park as Opening Game of 2018/19
20180901 Ampthill 1st XV Vs Loughborough #4119
Ampthill Host Lougborough at Dillingham Park as Opening Game of 2018/19
20180901 Ampthill 1st XV Vs Loughborough #4121
Ampthill Host Lougborough at Dillingham Park as Opening Game of 2018/19
20180901 Ampthill 1st XV Vs Loughborough #4123
Ampthill Host Lougborough at Dillingham Park as Opening Game of 2018/19
20180901 Ampthill 1st XV Vs Loughborough #4127
Ampthill Host Lougborough at Dillingham Park as Opening Game of 2018/19
20180901 Ampthill 1st XV Vs Loughborough #4129
Ampthill Host Lougborough at Dillingham Park as Opening Game of 2018/19
20180901 Ampthill 1st XV Vs Loughborough #4137
Ampthill Host Lougborough at Dillingham Park as Opening Game of 2018/19
20180901 Ampthill 1st XV Vs Loughborough #4138
Ampthill Host Lougborough at Dillingham Park as Opening Game of 2018/19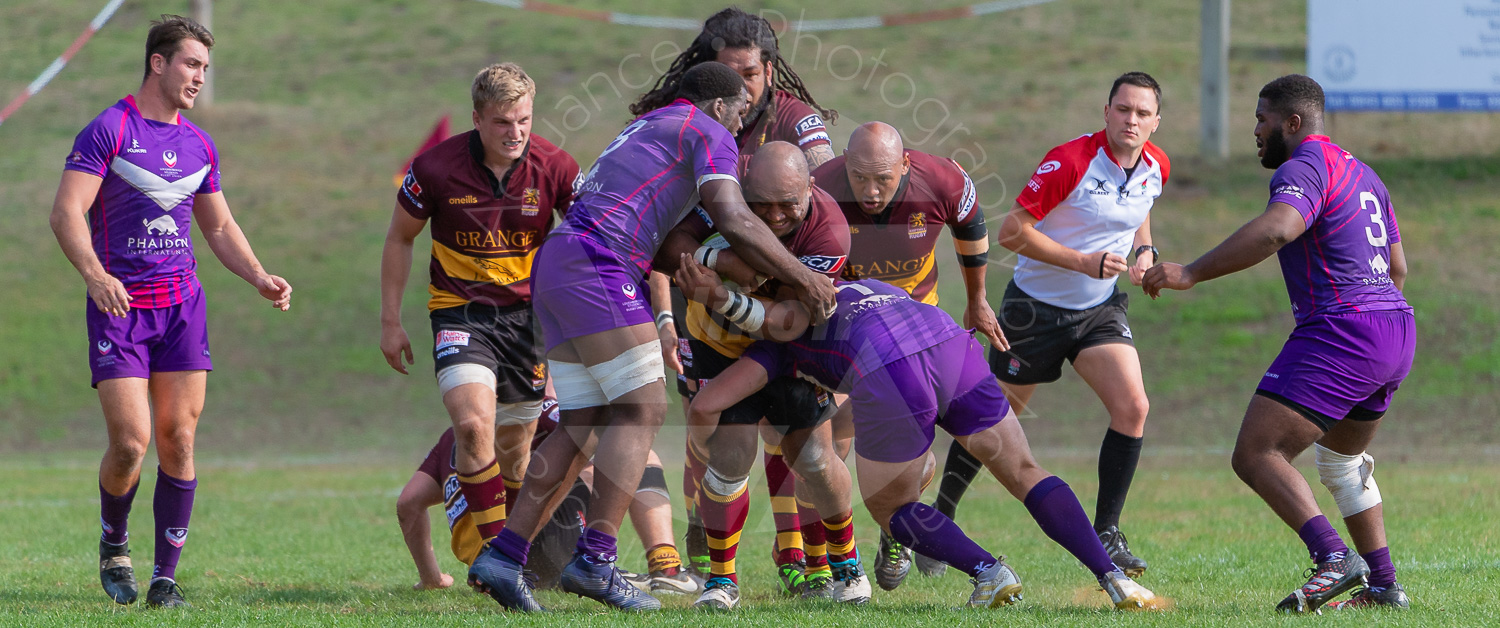 20180901 Ampthill 1st XV Vs Loughborough #4144
Ampthill Host Lougborough at Dillingham Park as Opening Game of 2018/19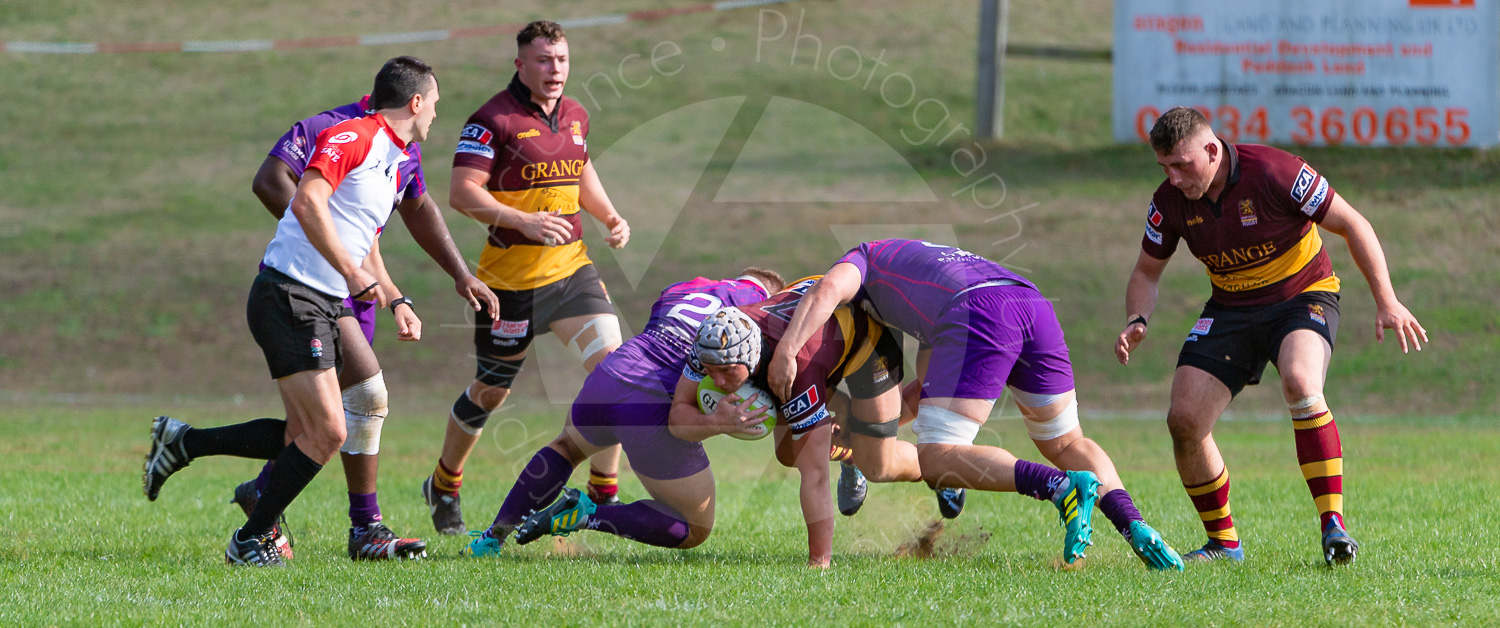 20180901 Ampthill 1st XV Vs Loughborough #4150
Ampthill Host Lougborough at Dillingham Park as Opening Game of 2018/19
20180901 Ampthill 1st XV Vs Loughborough #4158
Ampthill Host Lougborough at Dillingham Park as Opening Game of 2018/19
20180901 Ampthill 1st XV Vs Loughborough #4162
Ampthill Host Lougborough at Dillingham Park as Opening Game of 2018/19
20180901 Ampthill 1st XV Vs Loughborough #4164
Ampthill Host Lougborough at Dillingham Park as Opening Game of 2018/19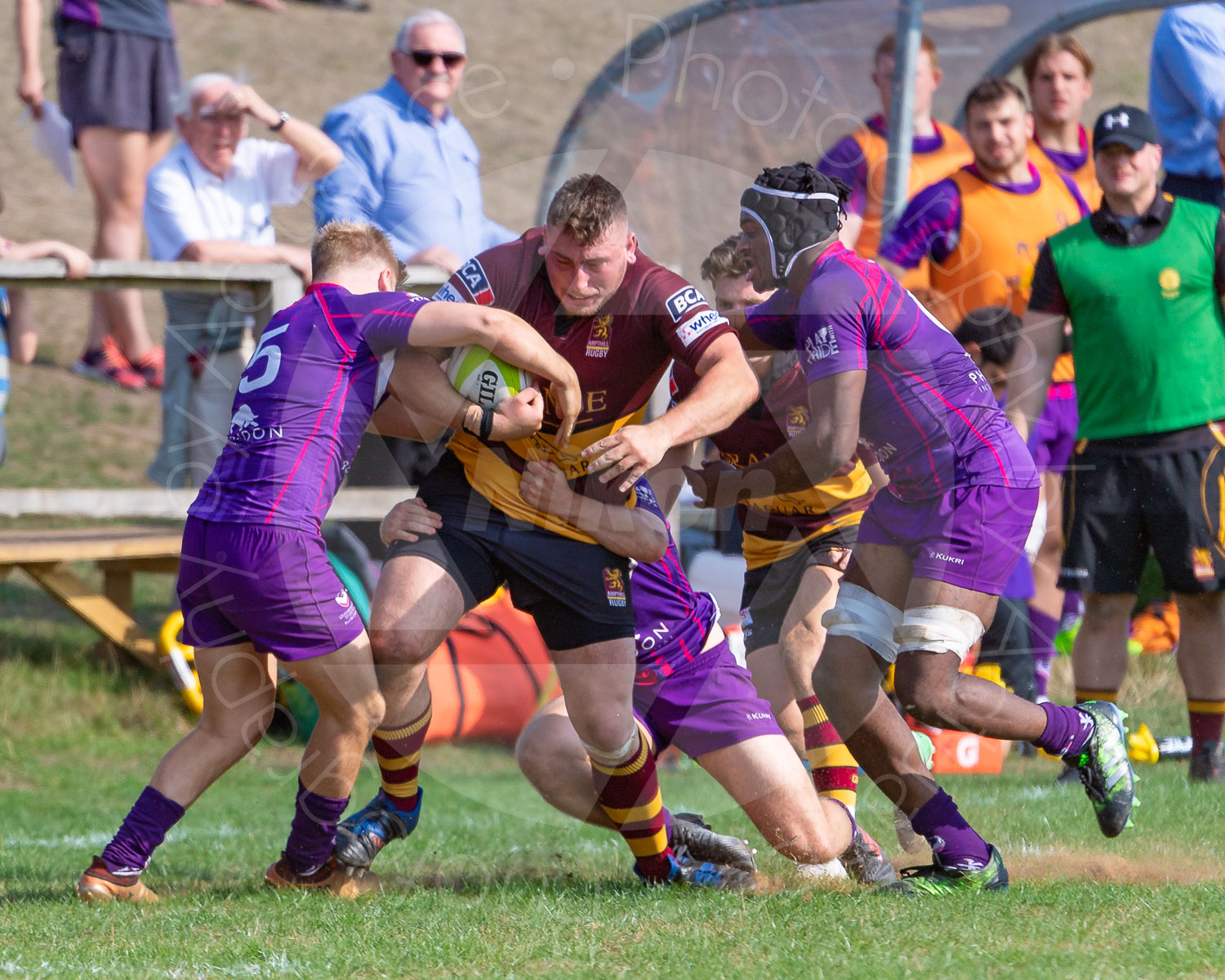 20180901 Ampthill 1st XV Vs Loughborough #4169
Ampthill Host Lougborough at Dillingham Park as Opening Game of 2018/19
20180901 Ampthill 1st XV Vs Loughborough #4172
Ampthill Host Lougborough at Dillingham Park as Opening Game of 2018/19
20180901 Ampthill 1st XV Vs Loughborough #4174
Ampthill Host Lougborough at Dillingham Park as Opening Game of 2018/19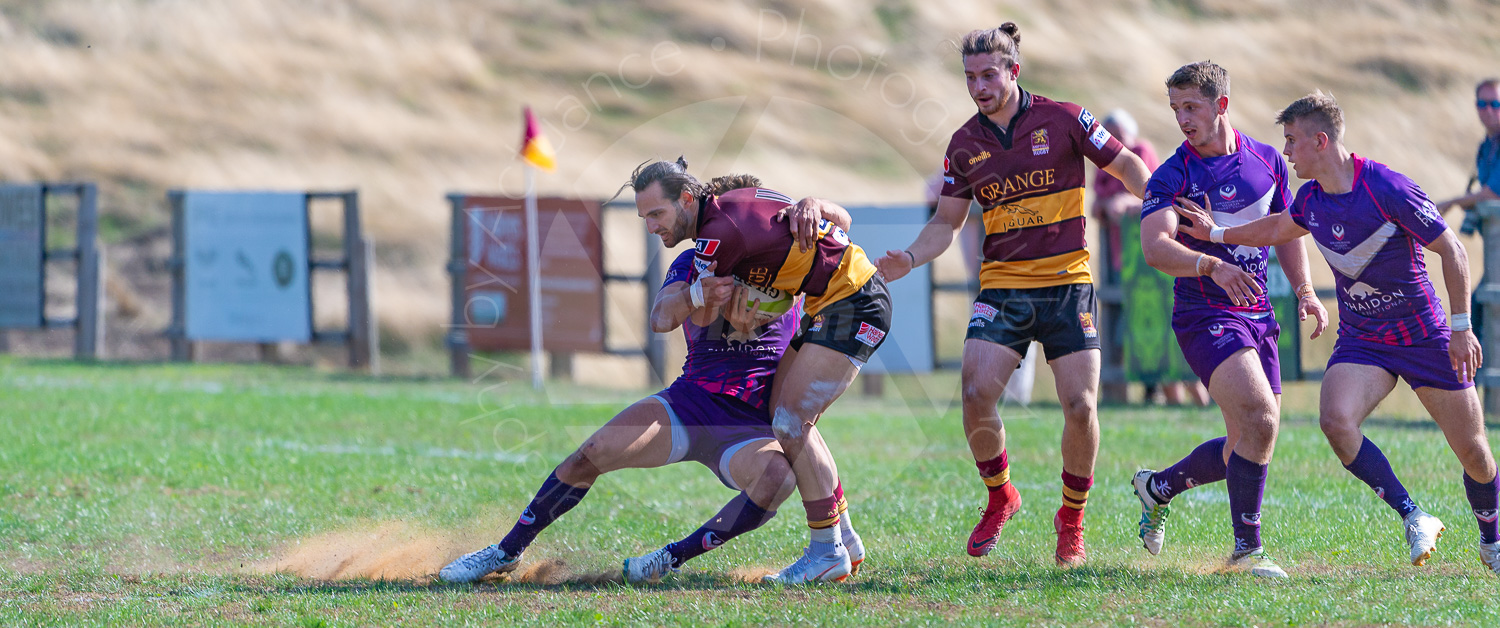 20180901 Ampthill 1st XV Vs Loughborough #4181
Ampthill Host Lougborough at Dillingham Park as Opening Game of 2018/19
20180901 Ampthill 1st XV Vs Loughborough #4187
Ampthill Host Lougborough at Dillingham Park as Opening Game of 2018/19
20180901 Ampthill 1st XV Vs Loughborough #4191
Ampthill Host Lougborough at Dillingham Park as Opening Game of 2018/19
20180901 Ampthill 1st XV Vs Loughborough #4193
Ampthill Host Lougborough at Dillingham Park as Opening Game of 2018/19
20180901 Ampthill 1st XV Vs Loughborough #4195
Ampthill Host Lougborough at Dillingham Park as Opening Game of 2018/19
20180901 Ampthill 1st XV Vs Loughborough #4199
Ampthill Host Lougborough at Dillingham Park as Opening Game of 2018/19
20180901 Ampthill 1st XV Vs Loughborough #4201
Ampthill Host Lougborough at Dillingham Park as Opening Game of 2018/19
20180901 Ampthill 1st XV Vs Loughborough #4203
Ampthill Host Lougborough at Dillingham Park as Opening Game of 2018/19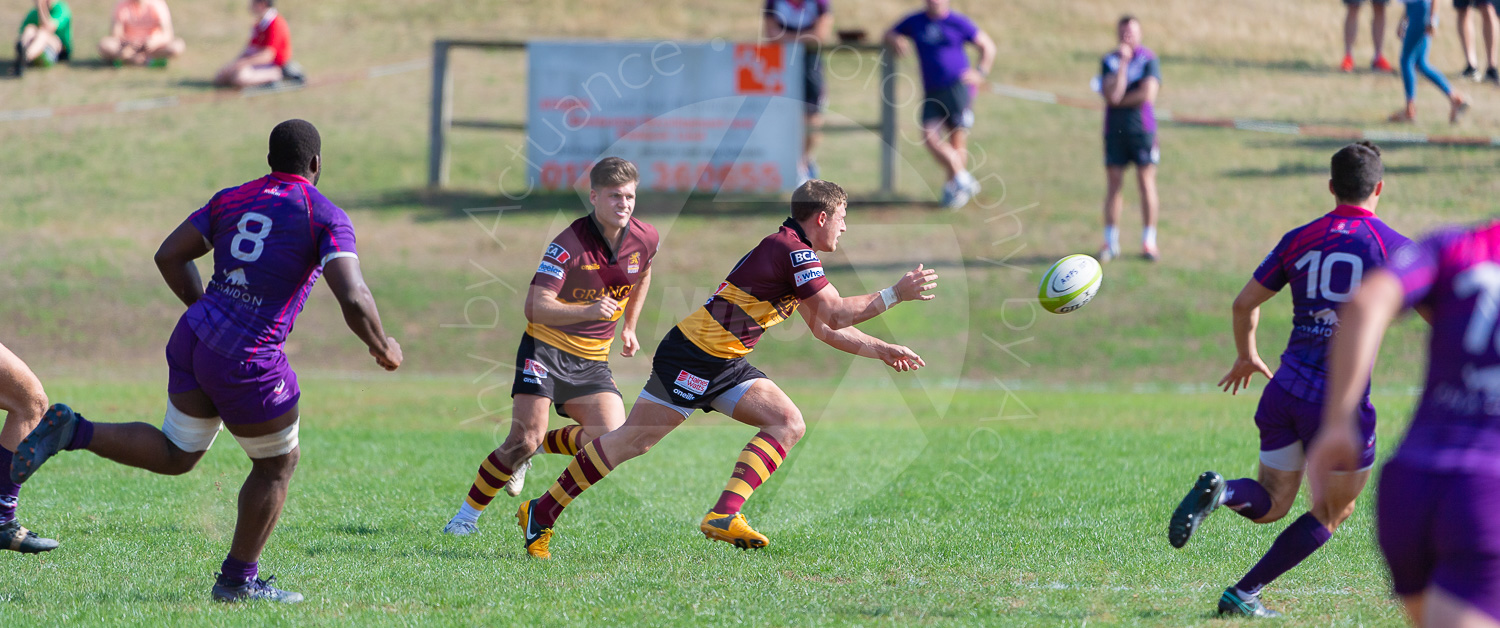 20180901 Ampthill 1st XV Vs Loughborough #4204
Ampthill Host Lougborough at Dillingham Park as Opening Game of 2018/19
20180901 Ampthill 1st XV Vs Loughborough #4206
Ampthill Host Lougborough at Dillingham Park as Opening Game of 2018/19
20180901 Ampthill 1st XV Vs Loughborough #4209
Ampthill Host Lougborough at Dillingham Park as Opening Game of 2018/19
20180901 Ampthill 1st XV Vs Loughborough #4214
Ampthill Host Lougborough at Dillingham Park as Opening Game of 2018/19
20180901 Ampthill 1st XV Vs Loughborough #4217
Ampthill Host Lougborough at Dillingham Park as Opening Game of 2018/19
20180901 Ampthill 1st XV Vs Loughborough #4221
Ampthill Host Lougborough at Dillingham Park as Opening Game of 2018/19
20180901 Ampthill 1st XV Vs Loughborough #4223
Ampthill Host Lougborough at Dillingham Park as Opening Game of 2018/19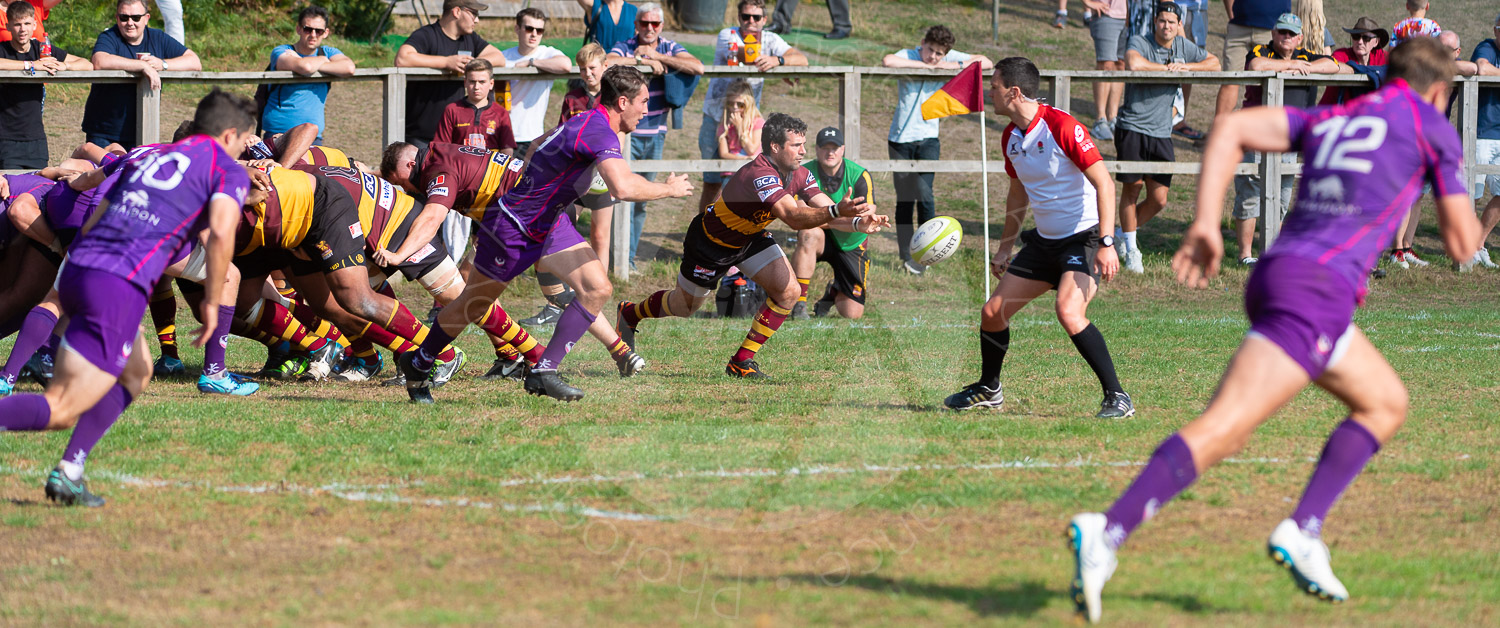 20180901 Ampthill 1st XV Vs Loughborough #4227
Ampthill Host Lougborough at Dillingham Park as Opening Game of 2018/19
20180901 Ampthill 1st XV Vs Loughborough #4230
Ampthill Host Lougborough at Dillingham Park as Opening Game of 2018/19
20180901 Ampthill 1st XV Vs Loughborough #4231
Ampthill Host Lougborough at Dillingham Park as Opening Game of 2018/19
20180901 Ampthill 1st XV Vs Loughborough #4234
Ampthill Host Lougborough at Dillingham Park as Opening Game of 2018/19
20180901 Ampthill 1st XV Vs Loughborough #4237
Ampthill Host Lougborough at Dillingham Park as Opening Game of 2018/19
20180901 Ampthill 1st XV Vs Loughborough #4239
Ampthill Host Lougborough at Dillingham Park as Opening Game of 2018/19
20180901 Ampthill 1st XV Vs Loughborough #4241
Ampthill Host Lougborough at Dillingham Park as Opening Game of 2018/19
20180901 Ampthill 1st XV Vs Loughborough #4244
Ampthill Host Lougborough at Dillingham Park as Opening Game of 2018/19
20180901 Ampthill 1st XV Vs Loughborough #4249
Ampthill Host Lougborough at Dillingham Park as Opening Game of 2018/19
20180901 Ampthill 1st XV Vs Loughborough #4253
Ampthill Host Lougborough at Dillingham Park as Opening Game of 2018/19
20180901 Ampthill 1st XV Vs Loughborough #4255
Ampthill Host Lougborough at Dillingham Park as Opening Game of 2018/19
20180901 Ampthill 1st XV Vs Loughborough #4256
Ampthill Host Lougborough at Dillingham Park as Opening Game of 2018/19
20180901 Ampthill 1st XV Vs Loughborough #4276
Ampthill Host Lougborough at Dillingham Park as Opening Game of 2018/19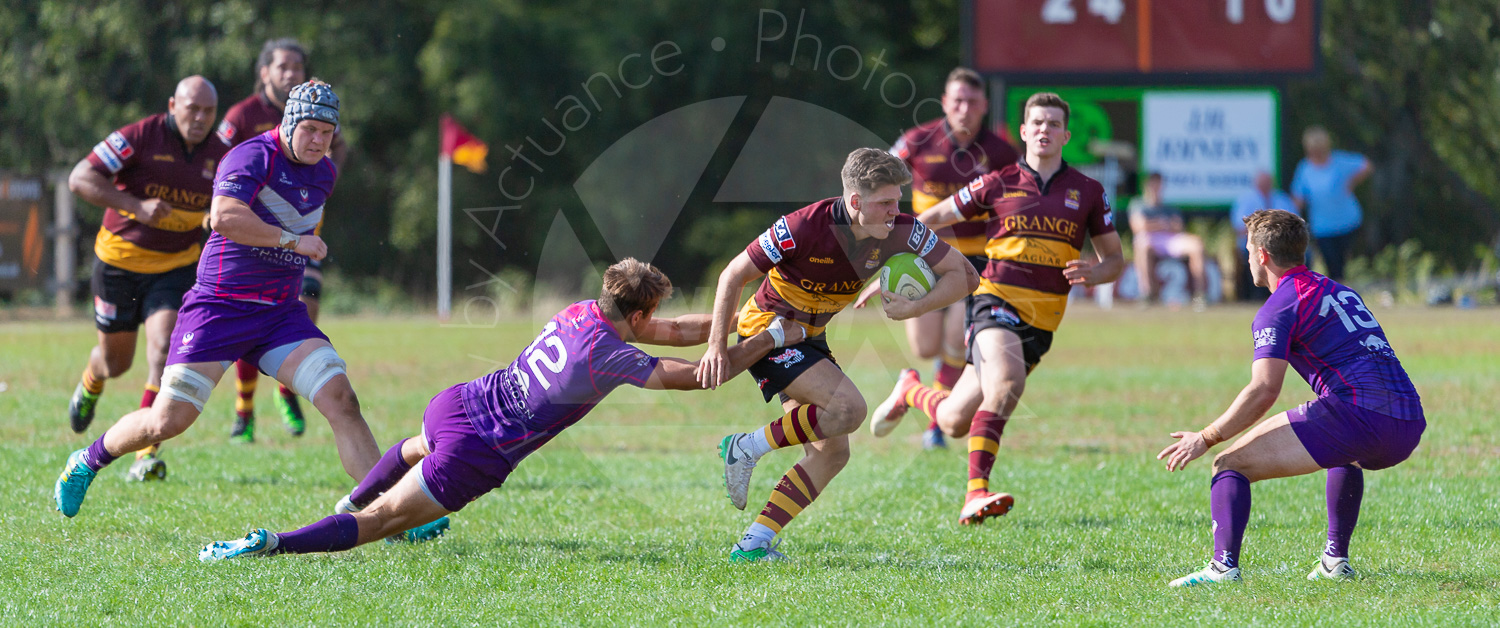 20180901 Ampthill 1st XV Vs Loughborough #4279
Ampthill Host Lougborough at Dillingham Park as Opening Game of 2018/19
20180901 Ampthill 1st XV Vs Loughborough #4283
Ampthill Host Lougborough at Dillingham Park as Opening Game of 2018/19
20180901 Ampthill 1st XV Vs Loughborough #4286
Ampthill Host Lougborough at Dillingham Park as Opening Game of 2018/19
20180901 Ampthill 1st XV Vs Loughborough #4289
Ampthill Host Lougborough at Dillingham Park as Opening Game of 2018/19
20180901 Ampthill 1st XV Vs Loughborough #4297
Ampthill Host Lougborough at Dillingham Park as Opening Game of 2018/19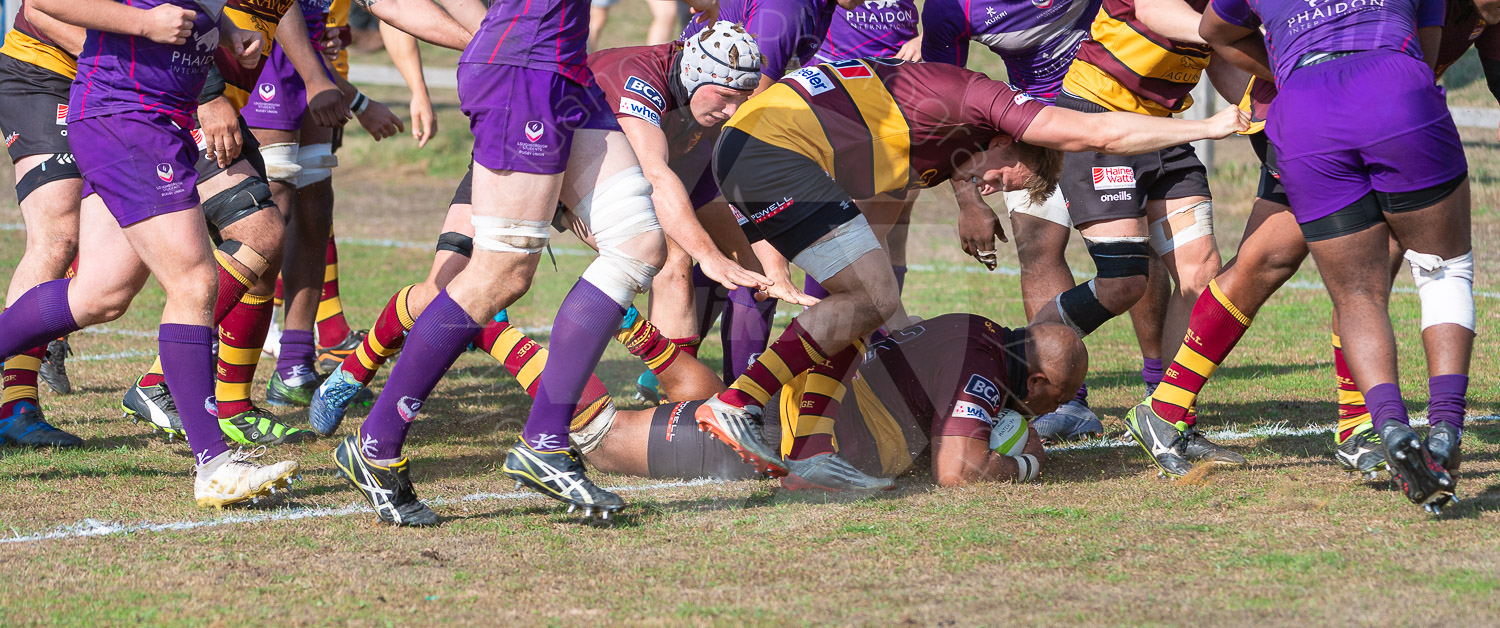 20180901 Ampthill 1st XV Vs Loughborough #4298
Ampthill Host Lougborough at Dillingham Park as Opening Game of 2018/19
20180901 Ampthill 1st XV Vs Loughborough #4319
Ampthill Host Lougborough at Dillingham Park as Opening Game of 2018/19
20180901 Ampthill 1st XV Vs Loughborough #4321
Ampthill Host Lougborough at Dillingham Park as Opening Game of 2018/19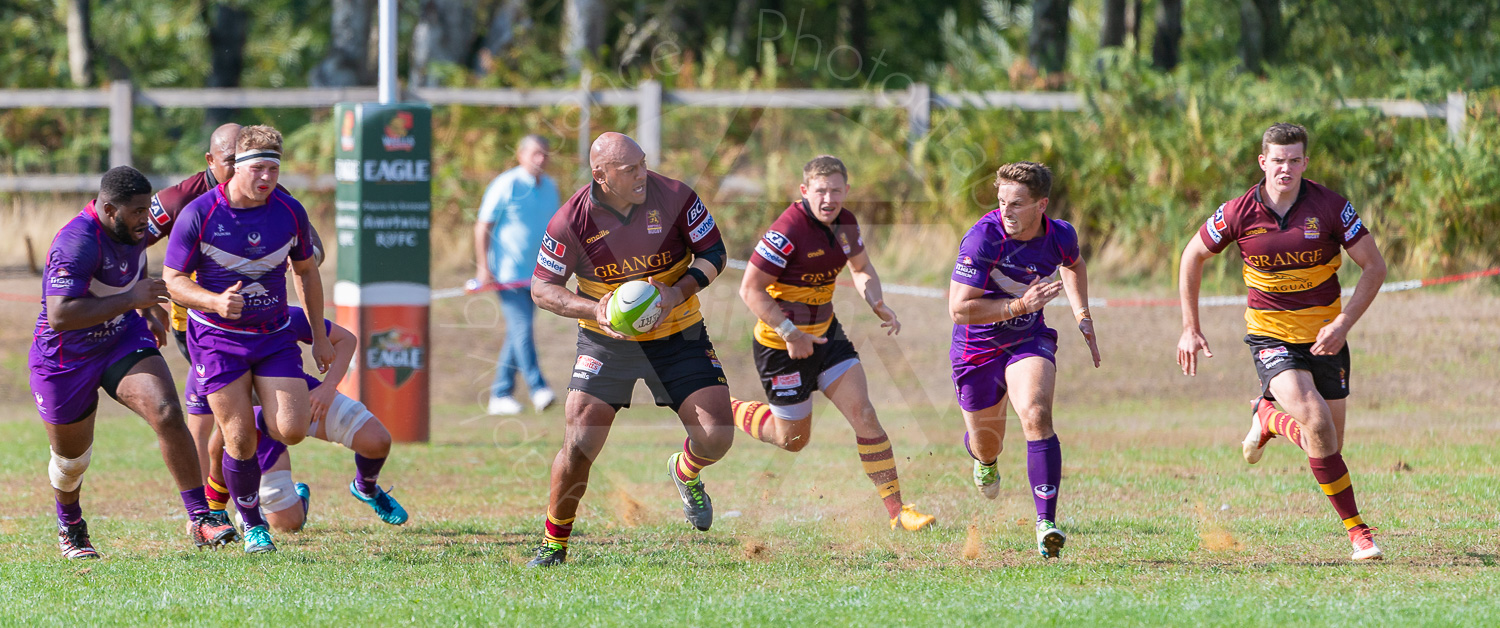 20180901 Ampthill 1st XV Vs Loughborough #4337
Ampthill Host Lougborough at Dillingham Park as Opening Game of 2018/19
20180901 Ampthill 1st XV Vs Loughborough #4341
Ampthill Host Lougborough at Dillingham Park as Opening Game of 2018/19
20180901 Ampthill 1st XV Vs Loughborough #4345
Ampthill Host Lougborough at Dillingham Park as Opening Game of 2018/19
20180901 Ampthill 1st XV Vs Loughborough #4356
Ampthill Host Lougborough at Dillingham Park as Opening Game of 2018/19
20180901 Ampthill 1st XV Vs Loughborough #4360
Ampthill Host Lougborough at Dillingham Park as Opening Game of 2018/19
20180901 Ampthill 1st XV Vs Loughborough #4364
Ampthill Host Lougborough at Dillingham Park as Opening Game of 2018/19
20180901 Ampthill 1st XV Vs Loughborough #4375
Ampthill Host Lougborough at Dillingham Park as Opening Game of 2018/19
20180901 Ampthill 1st XV Vs Loughborough #4380
Ampthill Host Lougborough at Dillingham Park as Opening Game of 2018/19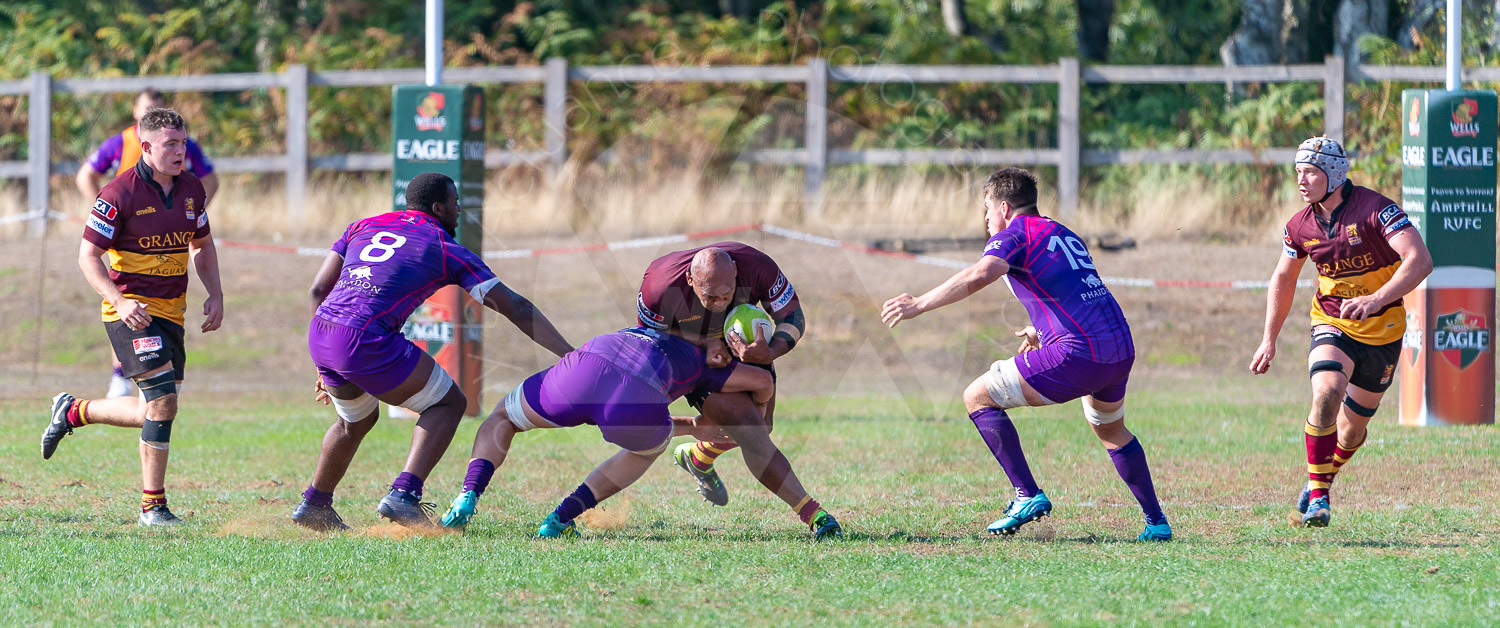 20180901 Ampthill 1st XV Vs Loughborough #4383
Ampthill Host Lougborough at Dillingham Park as Opening Game of 2018/19
20180901 Ampthill 1st XV Vs Loughborough #4384
Ampthill Host Lougborough at Dillingham Park as Opening Game of 2018/19
20180901 Ampthill 1st XV Vs Loughborough #4387
Ampthill Host Lougborough at Dillingham Park as Opening Game of 2018/19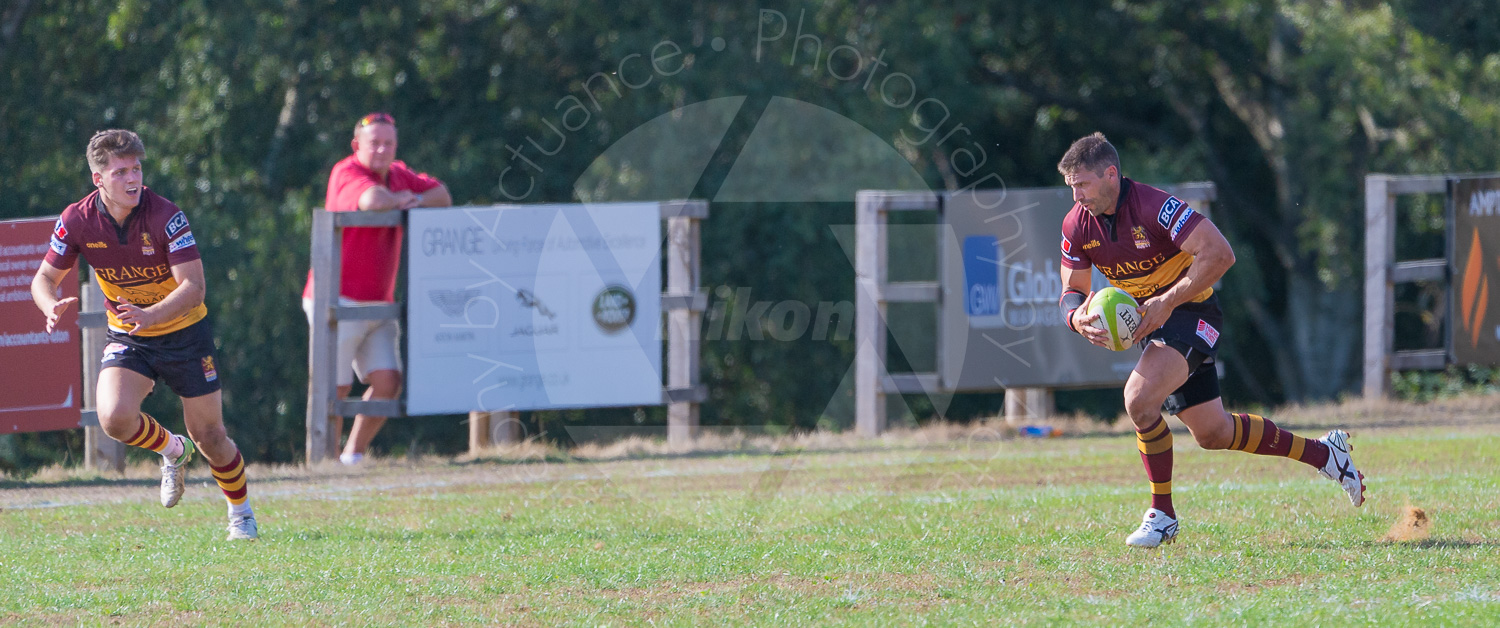 20180901 Ampthill 1st XV Vs Loughborough #4397
Ampthill Host Lougborough at Dillingham Park as Opening Game of 2018/19
20180901 Ampthill 1st XV Vs Loughborough #4400
Ampthill Host Lougborough at Dillingham Park as Opening Game of 2018/19
20180901 Ampthill 1st XV Vs Loughborough #4401
Ampthill Host Lougborough at Dillingham Park as Opening Game of 2018/19
20180901 Ampthill 1st XV Vs Loughborough #4410
Ampthill Host Lougborough at Dillingham Park as Opening Game of 2018/19
20180901 Ampthill 1st XV Vs Loughborough #4412
Ampthill Host Lougborough at Dillingham Park as Opening Game of 2018/19
20180901 Ampthill 1st XV Vs Loughborough #4418
Ampthill Host Lougborough at Dillingham Park as Opening Game of 2018/19
20180901 Ampthill 1st XV Vs Loughborough #4433
Ampthill Host Lougborough at Dillingham Park as Opening Game of 2018/19
20180901 Ampthill 1st XV Vs Loughborough #4440
Ampthill Host Lougborough at Dillingham Park as Opening Game of 2018/19
20180901 Ampthill 1st XV Vs Loughborough #4454
Ampthill Host Lougborough at Dillingham Park as Opening Game of 2018/19
20180901 Ampthill 1st XV Vs Loughborough #4458
Ampthill Host Lougborough at Dillingham Park as Opening Game of 2018/19
20180901 Ampthill 1st XV Vs Loughborough #4462
Ampthill Host Lougborough at Dillingham Park as Opening Game of 2018/19
20180901 Ampthill 1st XV Vs Loughborough #4485
Ampthill Host Lougborough at Dillingham Park as Opening Game of 2018/19
20180901 Ampthill 1st XV Vs Loughborough #4487
Ampthill Host Lougborough at Dillingham Park as Opening Game of 2018/19
20180901 Ampthill 1st XV Vs Loughborough #4496
Ampthill Host Lougborough at Dillingham Park as Opening Game of 2018/19
20180901 Ampthill 1st XV Vs Loughborough #4509
Ampthill Host Lougborough at Dillingham Park as Opening Game of 2018/19
20180901 Ampthill 1st XV Vs Loughborough #4516
Ampthill Host Lougborough at Dillingham Park as Opening Game of 2018/19
20180901 Ampthill 1st XV Vs Loughborough #4519
Ampthill Host Lougborough at Dillingham Park as Opening Game of 2018/19
20180901 Ampthill 1st XV Vs Loughborough #4524
Ampthill Host Lougborough at Dillingham Park as Opening Game of 2018/19
20180901 Ampthill 1st XV Vs Loughborough #4529
Ampthill Host Lougborough at Dillingham Park as Opening Game of 2018/19
20180901 Ampthill 1st XV Vs Loughborough #4533
Ampthill Host Lougborough at Dillingham Park as Opening Game of 2018/19
20180901 Ampthill 1st XV Vs Loughborough #4534
Ampthill Host Lougborough at Dillingham Park as Opening Game of 2018/19
20180901 Ampthill 1st XV Vs Loughborough #4540
Ampthill Host Lougborough at Dillingham Park as Opening Game of 2018/19
20180901 Ampthill 1st XV Vs Loughborough #4552
Ampthill Host Lougborough at Dillingham Park as Opening Game of 2018/19
20180901 Ampthill 1st XV Vs Loughborough #4556
Ampthill Host Lougborough at Dillingham Park as Opening Game of 2018/19
20180901 Ampthill 1st XV Vs Loughborough #4561
Ampthill Host Lougborough at Dillingham Park as Opening Game of 2018/19
20180901 Ampthill 1st XV Vs Loughborough #4574
Ampthill Host Lougborough at Dillingham Park as Opening Game of 2018/19
20180901 Ampthill 1st XV Vs Loughborough #4580
Ampthill Host Lougborough at Dillingham Park as Opening Game of 2018/19
20180901 Ampthill 1st XV Vs Loughborough #4586
Ampthill Host Lougborough at Dillingham Park as Opening Game of 2018/19
20180901 Ampthill 1st XV Vs Loughborough #4591
Ampthill Host Lougborough at Dillingham Park as Opening Game of 2018/19
20180901 Ampthill 1st XV Vs Loughborough #4596
Ampthill Host Lougborough at Dillingham Park as Opening Game of 2018/19
20180901 Ampthill 1st XV Vs Loughborough #4601
Ampthill Host Lougborough at Dillingham Park as Opening Game of 2018/19
20180901 Ampthill 1st XV Vs Loughborough #4605
Ampthill Host Lougborough at Dillingham Park as Opening Game of 2018/19
20180901 Ampthill 1st XV Vs Loughborough #4607
Ampthill Host Lougborough at Dillingham Park as Opening Game of 2018/19
20180901 Ampthill 1st XV Vs Loughborough #4613
Ampthill Host Lougborough at Dillingham Park as Opening Game of 2018/19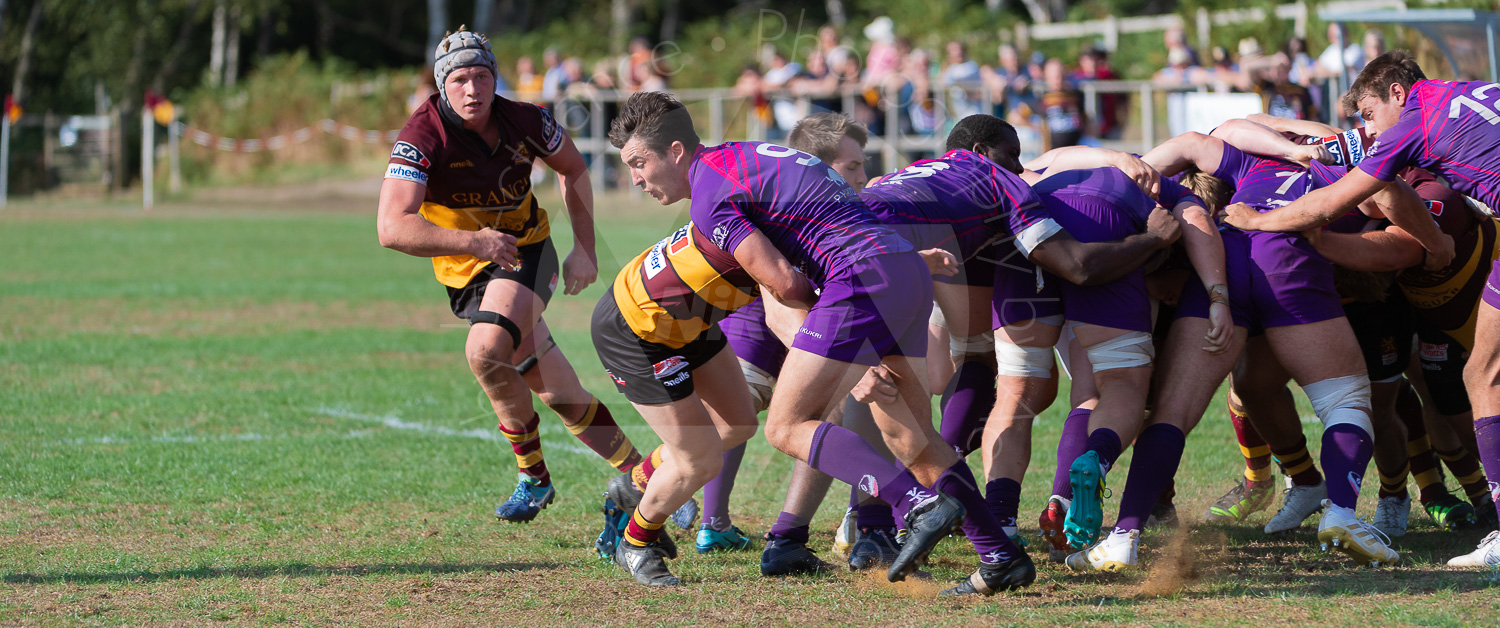 20180901 Ampthill 1st XV Vs Loughborough #4622
Ampthill Host Lougborough at Dillingham Park as Opening Game of 2018/19
20180901 Ampthill 1st XV Vs Loughborough #4628
Ampthill Host Lougborough at Dillingham Park as Opening Game of 2018/19
20180901 Ampthill 1st XV Vs Loughborough #4639
Ampthill Host Lougborough at Dillingham Park as Opening Game of 2018/19
20180901 Ampthill 1st XV Vs Loughborough #4643
Ampthill Host Lougborough at Dillingham Park as Opening Game of 2018/19
20180901 Ampthill 1st XV Vs Loughborough #4647
Ampthill Host Lougborough at Dillingham Park as Opening Game of 2018/19
20180901 Ampthill 1st XV Vs Loughborough #4650
Ampthill Host Lougborough at Dillingham Park as Opening Game of 2018/19
20180901 Ampthill 1st XV Vs Loughborough #4658
Ampthill Host Lougborough at Dillingham Park as Opening Game of 2018/19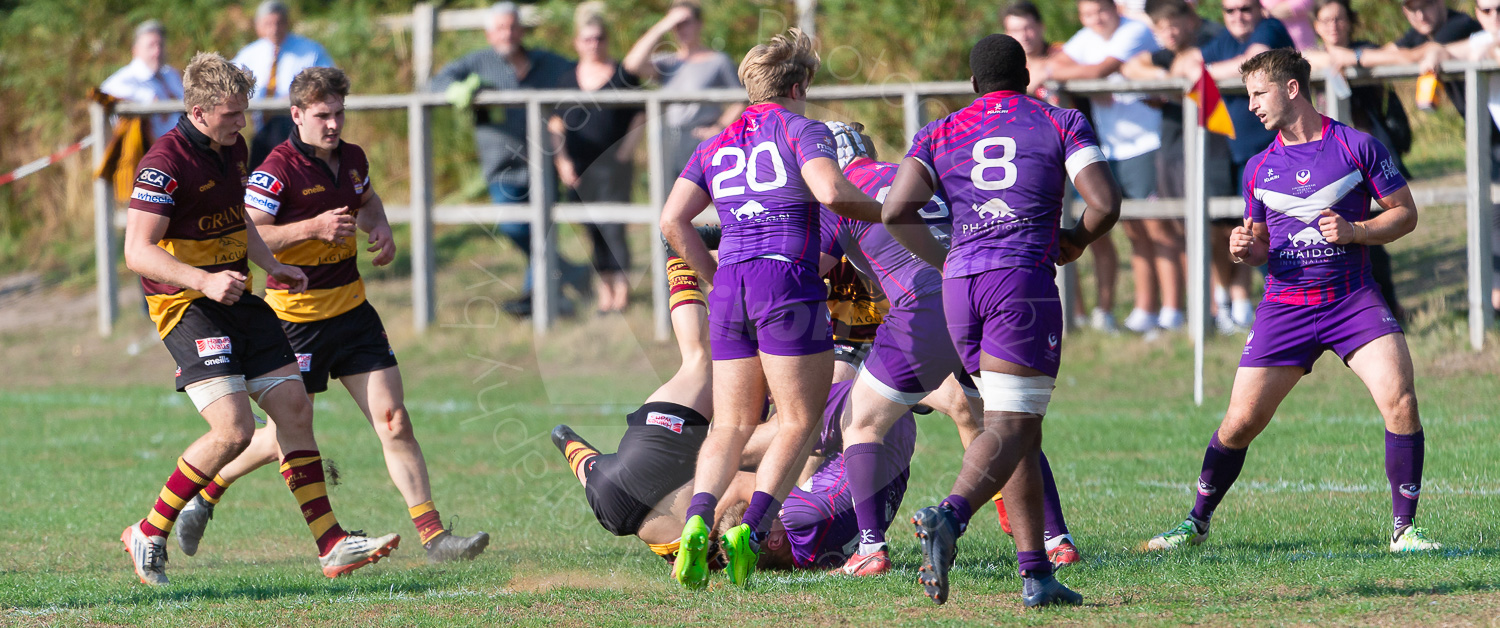 20180901 Ampthill 1st XV Vs Loughborough #4675
Ampthill Host Lougborough at Dillingham Park as Opening Game of 2018/19
20180901 Ampthill 1st XV Vs Loughborough #4680
Ampthill Host Lougborough at Dillingham Park as Opening Game of 2018/19
20180901 Ampthill 1st XV Vs Loughborough #4684
Ampthill Host Lougborough at Dillingham Park as Opening Game of 2018/19
20180901 Ampthill 1st XV Vs Loughborough #4692
Ampthill Host Lougborough at Dillingham Park as Opening Game of 2018/19
20180901 Ampthill 1st XV Vs Loughborough #4703
Ampthill Host Lougborough at Dillingham Park as Opening Game of 2018/19
20180901 Ampthill 1st XV Vs Loughborough #4716
Ampthill Host Lougborough at Dillingham Park as Opening Game of 2018/19
20180901 Ampthill 1st XV Vs Loughborough #4723
Ampthill Host Lougborough at Dillingham Park as Opening Game of 2018/19
20180901 Ampthill 1st XV Vs Loughborough #4725
Ampthill Host Lougborough at Dillingham Park as Opening Game of 2018/19
20180901 Ampthill 1st XV Vs Loughborough #4730
Ampthill Host Lougborough at Dillingham Park as Opening Game of 2018/19
20180901 Ampthill 1st XV Vs Loughborough #4732
Ampthill Host Lougborough at Dillingham Park as Opening Game of 2018/19